Candidate - frequently asked questions
In our Candidate FAQs (Frequently Asked Questions) hopefully you will find the answers to the most common questions asked of us regarding the recruitment process. If you have any specific questions that we have not answered below, please feel free to contact us [email protected] and we will endeavour to provide you with an appropriate answer.
 
How do recruitment company's work?
Recruitment companies work on behalf of both clients and candidates. Clients engage with recruiters to find employees and staff to fill their job vacancies.  The recruiter will then search for the appropriate candidate to fill the vacancy.  Most recruitment companies will have a database of candidates who have applied or registered with them over the years.  When a vacancy is received, the recruiter will initially search through their database to see if they have anyone that matches the client's requirements.  They will generally also post a job vacancy advert on their own website, job boards, and social media platforms.  Candidates identified as being a potential fit for the vacancy will be interviewed to ascertain their suitability.  If the recruiter believes the candidate would be a good fit for the job, they will with the candidate's permission forward their CV with their comments to the client for consideration and hopefully an interview.  If the candidate is offered and accepts the job offer, the client will pay the recruitment fee, this is usually a percentage of the successful candidate's salary.
 
What are the benefits of registering with Refocus Recruitment?
We make job hunting easier and less time consuming for you.  Refocus Recruitment are a highly reputable, recruitment company specialising in the electrical and controls disciplines.  We have an in-depth knowledge and experience in the electrical/controls sectors with fantastic relationships with a network of clients.  Given these relationships/networks we will be aware of many current and upcoming vacancies.  This enables us to present you with many opportunities to enhance your career.  We will provide you with CV feedback, manage your application, provide you with interview advice, liaise with you and the client throughout the recruitment process and if required negotiate salary package if a job offer is made.
 
Who are recruitment consultants really working for?
The nature of recruitment work means that recruitment companies have two customers: clients and candidates. It is in a recruiter's best interest to ensure both parties are a match.  A well matched, happy candidate is more likely to stay long term with a new employer and a client is more like to utilise the recruiter's services for future vacancies.  So the recruiter is genuinely working for both the client and the candidate.
 
What locations in New Zealand do Refocus Recruitment recruit?
We recruit throughout New Zealand, from Cape Reinga to Bluff.  We recruit for every size of electrical business's – from start-ups, to SMEs, to large multinational organisations.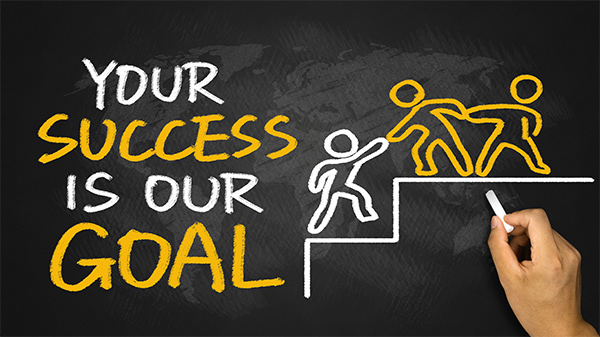 What sectors or industries do you recruit for?
We recruit in many different industries but we specialise in the electrical and controls disciplines and fields of expertise within these sectors.
 
Who controls where you send my CV?
You do.  Refocus recruitment will never forward your CV to a client without your knowledge and permission to do so.
 
As a candidate, do I have to pay for the services of a Refocus Recruitment?
No, the service is free to the candidate.  The client who has engaged us to fill the vacancy pays us on successful placement of a candidate for that job vacancy.
 
I had a look at your website but there is nothing suitable for me. Is it worth me sending in my CV?
Absolutely!  For a variety of reasons.  We have clients asking us to assist them to source candidates to fill their vacancies regularly, so your dream job may just be a phone call away. Also, be aware that clients do not always advertise positions themselves but will contact us directly to work confidentially on their behalf. So, if the right role is not on our website at the moment please send us your CV so we can help you search for your new job, and then we can inform you of potential suitable vacancies when we receive them.  Another way to stay up-to-date with current vacancies is to simply register on our website for suitable job alerts.  Alternatively, if you prefer give us a call on 021 1278 292 to have a chat to see if we can help.
Refocus Recruitment have a copy of my CV and I can see vacancies on your website that I believe I am suitable for.  Why have you not called me?
This could be for any number of reasons. Sometimes clients are specific about industry sector experience and qualifications they require. It could also be based on other information you have given us, whereby we do not think that you would be interested in the role. For example, location, hours of work salary on offer etc.  If in doubt, please call and discuss with us. Rest assured if we can put you forward for a position, we believe you would be a good fit, we will do so.
 
Why do job ads on recruitment web sites not show company names?
You may have noticed that recruitment companies job ads commonly leave out the name of the actual company they are recruiting for. There can be a number of reasons behind this. Sometimes this is a client driven decision because they have not communicated internally that they are hiring yet, or the recruitment agency may have been asked to work in the background and not make it known yet or they do not want their competitors to know that they are hiring.  Other reasons are to: ensure candidates work through the recruiter, to eliminate bias on the candidate's side and to capture a wider audience. Candidates may have formed opinions about companies or industries and seeing that information on a job spec could turn them off before they even consider the role. Leaving out the company's names of job adverts can help candidates focus on the role itself.